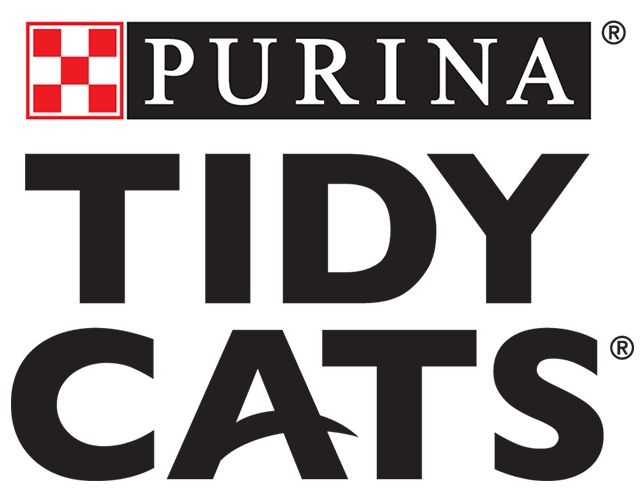 Purina® Tidy Cats®
A complete line of litters you'll totally dig.
All the strength. Half the weight.™
TIDY CATS® LightWeight offers more volume than the next leading LightWeight litter brand so you can fill up your litter box with less product. Try TIDY CATS® LightWeight to lighten the task of fighting odours.
Tidy Cats Litter
Give your cat Tidy Cats litter – and keep them happy while keeping your house smelling fresh. Change the way you think about cleaning your cat's litter box with the Purina Tidy Cats BREEZE cat litter box system. An innovation in pet care, with simple design for outstanding odor control and easy cleanup. Our system features powerful odor control with ammonia blocker to keep your house smelling fresh and clean. The specially designed, cat-friendly litter pellets minimize tracking litter throughout your home. The cat litter pellets capture solid waste on top, letting urine pass through to the absorbent litter pads below. The Breeze easy-to-maintain cat litter system takes the guesswork out of changing litter while giving your cats a comfortable place to seek relief. Available in standard and hooded litter box designs. Choose from a variety of textures and formulas, including pellets, clumping and non-clumping cat litter, scented or unscented, single and multi-cat solutions for cat and your home. Lock away odor with Tidy Cats clumping cat litter formulated for multiple cat households. Tidy Cats litter offers a variety of options for every home, including unscented and scented cat litter, clumping litter for multiple cat households, non-clumping and natural odor control options. Tidy Cats Instant Action Cat Litter is tightly-clumping with guaranteed Tidy Lock Protection to neutralize ammonia odors on contact with moisture to help keep multiple cat households smelling fresh and clean. Purina Tidy Cats Naturally Strong clumping cat litter formula with super-absorbent clay granules contains activated charcoal that traps odor molecules, delivering powerful natural odor control. The clay keeps your cats' litter box dry and comfortable with naturally tight clumping for effortless litter box scooping. Free of dyes and fragrances, it makes a great choice for pet parents who are sensitive to scents. Tidy Cats cat litter traps odors from the start to keep multi-cat households smelling fresh. Find automatic cat litter box systems, litter box pad and pellet refills and your favorite Tidy Cats litter at PetSmart.