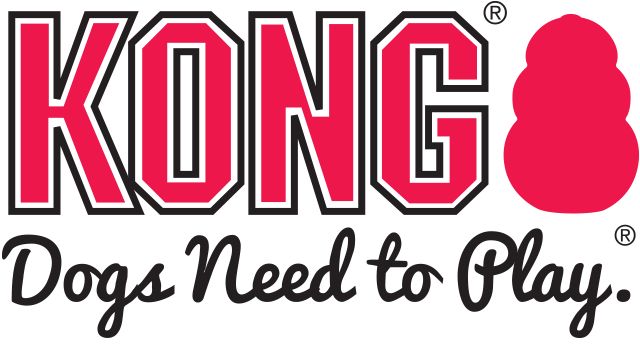 KONG®
KONG® dog toys encourage play, satisfying instinctual needs.
KONG - Dogs Need to Play.
KONG has been enriching the lives of dogs and meeting their instinctual need to play for over 40-years. Built for durability, all KONG rubber products are natural.

KONG dog toys encourage play and offer enrichment while helping prevent behavioral challenges. Extend playtime by stuffing your KONG with tempting bits of kibble and KONG Snacks™, entice with a dash of peanut butter or KONG Easy Treat™. Add to the challenge by freezing a stuffed KONG.
Kong Dog Toys
Give your dog KONG toys designed just for them. From dog chew toys, treats and treat dispensers to plush toys, bedding and other essential supplies, KONG dog and puppy toys can help them grow and play safely. KONG products help with crate training! Our durable crate mats and pads are cozy and comfortable, while our classic KONG toys alleviate boredom when you fill them with kibble or specially designed treats and tasty fillings in enticing flavors like peanut butter, pepperoni, bacon, cheese and liver. A stuffed KONG toy will last for hours, especially if you stuff it and freeze it! Take your dog out for a walk or hike, day or night, with our safe reflective KONG dog harnesses and leashes - including chew resistant options! After your trip, your pup can snooze on our ultra comfy KONG dog beds with a cuddly plush toy. Browse our newest collection of toys, treats, travel gear, beds and more to find just what they need to play, relax and enjoy life at home and on the go.