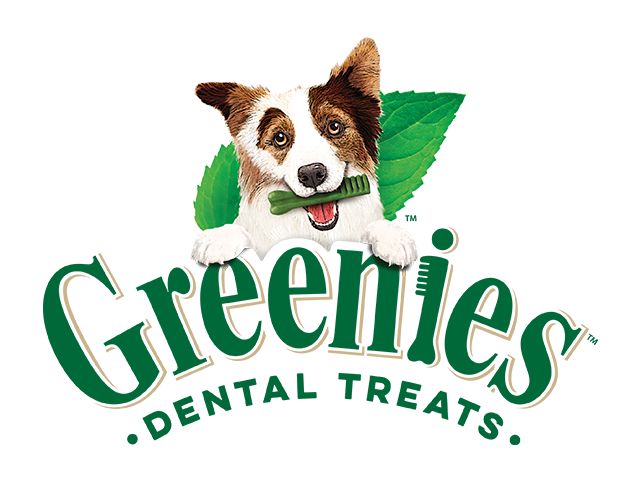 GREENIES™ Treats
For Cleaner Teeth and Healthy Gums
GREENIES™ Dental Treats for Dogs
Irresistibly tasty and incredibly powerful, GREENIES™ Treats for Dogs are recommended by veterinarians for at-home oral care. They feature a delightfully chewy texture that bends around teeth without breaking to fight plaque and tartar and freshen breath.

Best of all, these natural dog treats are made with highly soluble ingredients that are easy to digest. Give your dog the mouth-wowing treat that helps promote oral health with GREENIES™ Dog Treats.
Greenies Dog Treats
Taking care of your dog's teeth and gums is as simple as giving a Greenies dental treat, which cleans teeth and freshens breath. Greenies for dogs are accepted by the Veterinary Oral Health Council as a canine dental product that helps reduce plaque and tartar buildup. Available in a variety of sizes and flavors for adult dogs as well as puppies, Greenies dental chews are recommended by veterinarians as part of your pet's dental health and oral care. Greenies dog treats come in four sizes, making it easy to find the right chew for your pet. Teenie for dogs 5-15lbs, Petite for dogs 15-25 lbs, Regular for dogs 25-50 lbs, and large for pets 50-100 lbs. Try out our Greenies variety packs to find out your dog's new favorite flavor! With Pill Pockets, giving your dog medication or supplements is just as easy as giving a treat - the pills are disguised, wrapped within the specially-designed soft chew! Greenies dog treats are a delicious reward for and a simple way for to care for your pet's oral health.