Green Parakeet
Details
https://www.petsmart.ca/bird/live-birds/conure-parakeets-and-more/green-parakeet-4041019.html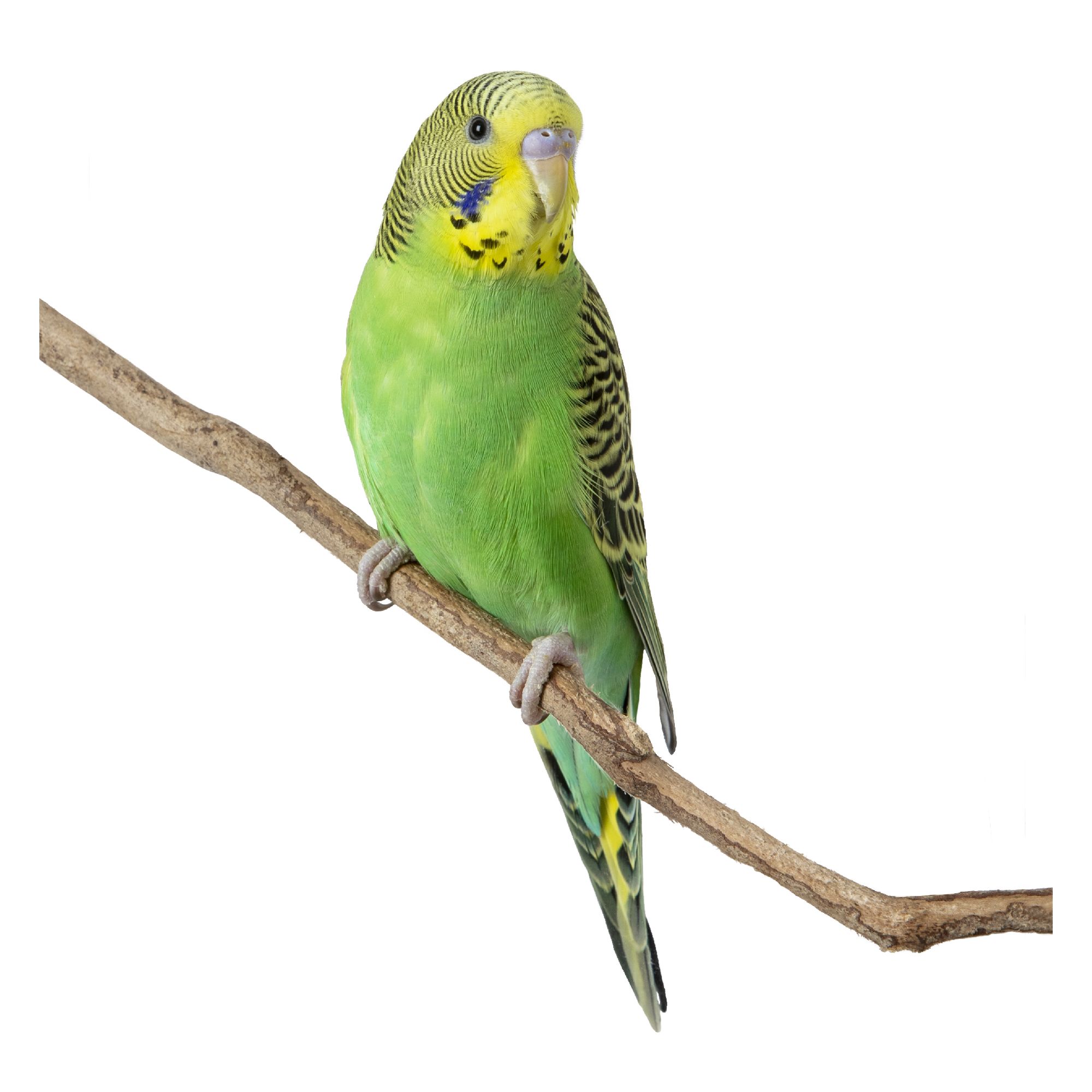 Variations
Please select a variation value to continue
Available only at select locations
not available for online purchase. please check availability at other stores.
Available in-store only
at
Nanaimo
6950 Island Highway N Unit 40
Call 250-390-7418 to check availability
Check Nearby Stores
product highlights
Ideal for children 14 & up
Easy to tame; natural clowns
Smart and easily trained
Lives 10 to 15 years
Note: Pet availability is seasonal. State and local regulations may vary. Pricing may vary by store location. PetSmart stores cannot match the price below for this pet. Ask a store associate for details.
Parakeets love to be stroked and held and want to interact with their Pet Parents as much as possible. They require at least one hour or more of daily interaction. Smart and easily trained, these birds should be taught basic commands such as "step up" onto your hand and "step down" when putting them back into their cage. This will ensure easier handling. Their friendly, loving personalities make parakeets great companion pets. With practice, you can even teach your parakeet to say a variety of words.
Things to remember
Nutrition
Feed her 3-4 teaspoons per day of a pellet or seed-based, fortified parakeet diet.
Long-term companions
Before purchasing, be aware that a parakeet requires a long-term commitment of approximately 10-15 years.
Supplements
Be sure to provide a cuttle bone or mineral block in your parakeet's cage at all times.
Habitat
Your parakeet's cage must be large enough for her to comfortably stretch her wings, climb and play with her toys. The bigger the cage, the better. The cage should provide a secure area where she feels safe, but she should also be allowed out of the cage for socialization.
Vet Assured™ Promise
All pets purchased at PetSmart are raised under our exclusive Vet Assured program and come with a 14-day satisfaction guarantee. Vet Assured is a program designed by PetSmart veterinarians to improve the health and well-being of our pets. The program sets standards for the care of our pets by our live animal partners and store associates and establishes strict standards for the monitoring and prevention of common illnesses found in pets. PetSmart makes a significant investment in the care of our pets and it is apparent in the quality and comfort of the pets in our stores. However, if your pet becomes ill during this initial 14-day period, or if you're not satisfied with your pet for any reason, PetSmart will gladly replace the pet or refund the purchase price. Please keep your sales receipt and return the pet to the store where it was purchased if needed.